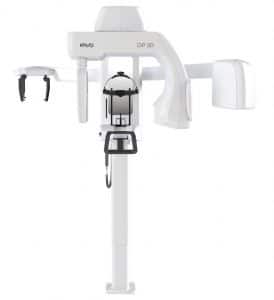 Mattioli Orthodontics is committed to utilizing the most contemporary orthodontic technology to deliver consistent, outstanding results!
We are proud to be one of the few area practices that utilize the KaVo OP 3D imaging unit.
This cutting edge technology offers panoramic 3D X-ray of your teeth, soft tissues, nerve pathways and bone. It's non-invasive and insures the utmost in patient comfort and safety. The KaVo OP 3D x-ray technology was designed to be as efficient as possible.
This advanced machine features a patient positioning system and graphical user interface, which makes the whole process as quick and simple as possible. Our chairside assistant Khailah is pictured with the KaVo unit below!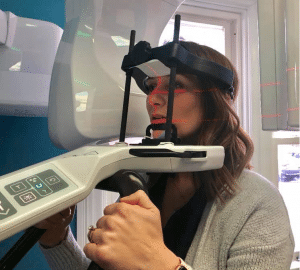 A Variety of Resolution Options
Another benefit of KaVo OP 3D is that the advanced 3D technology offers a variety of resolutions. The high-resolution feature offers extremely sharp images that allow your dentist to give you a more detailed and precise diagnosis. Click on the examples below to enlarge.

Why 3D Imaging?
3D images offer information and details that are imperative to your diagnosis and treatment. In addition to traditional orthodontic treatment, 3D imaging is an effective X-ray option for dental issues such as:
Implantology
Endodontics
Impactions
TMJ
Airway Issues
Trauma
Periodontics